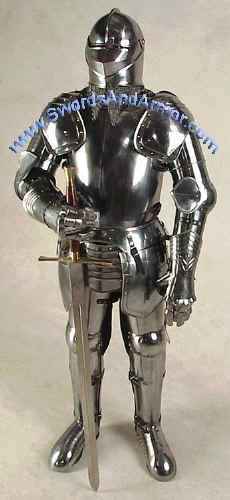 Like the title said it, I need a suit of armour. A
pregnant design suit of armour.
Lil J has been very sticky (finally!) especially during sleeping time. And if he's in a good mood, he will
kiss
and
kiss
and
kiss
and hug me. And sometimes he will crawl over and ask me to hug him to sleep.
Lately he's been climbing over very often - like every night. And every night Big C will be either on the floor or outside doing dunno what. And if I ask him what he is doing outside, he said he cannot sleep cos the little one kicked him out of the bed.
And if the lil one is in a bad mood, he will fuss and turn and
KICK MY TUMMY
and
cry for no reason
. Especially if he is irritated or someone made him cry at the end of the day - he will for sure have nightmare the whole night. So it will be sleepless night for all of us. Everyone just stay up and watch Elmo or Barney until everyone also cannot tahan and pengsan la.
Like this video, he was angry with me because that day he was walking outside the nanny's house with the nanny and I drove passed him hoping that he won't recognise my car. But he pointed at my car and started to cry and guling on the floor. And then the whole night he was like this..
And whatever I give him, he give me this kinda reaction...
Like everything is NOT RIGHT and that night I tellyiu guys..it was a mental night. He will kick and kick my tummy whole night.
Last night, I sprained my back (or izit pulled my muscle) I'm not sure. I just know that I cannot move and wanted to lie down on the bed. Lil J was jumping up and down and kept asking me to PLAY. Don't ask me why he asked ME and ME only to play. So I went to sit on the chair and he came again pulling my hand, asking me to sit on the floor to play puzzle with him. It made me wonder "AM I THE ONLY PERSON IN THIS HOUSE AH??????"

Anyway anger aside, anyone know where to buy those pregnant suit of armour ah? So I can wear and rest without getting kicked or jumped on? Got ah? Got ah?
HELP!!!!!!!!!!!!!!!!!!!!!!