After our laid back Saturday norning breakfast of roti canai and nasi lemak bungkus (cos petrol price increased, so we need to change our lifestyle abit and switch to less expensive food -haha!) we headed over to the same place where I did my
week23 preggie shot
, TTDI park.
The little one was kinda confused how come there wasn't any playground when we arrived at the destination.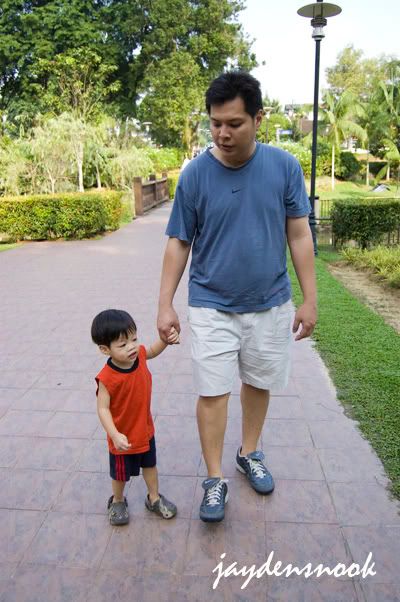 But he was fascinated with the big pond and sprinkly fountain in the middle of the pond.
Him saying...
Burd....................(Bird)
He ran and ran (we forgot to bring his sports shoes).
Then we arrived at the playground area and he got so excited about the playground..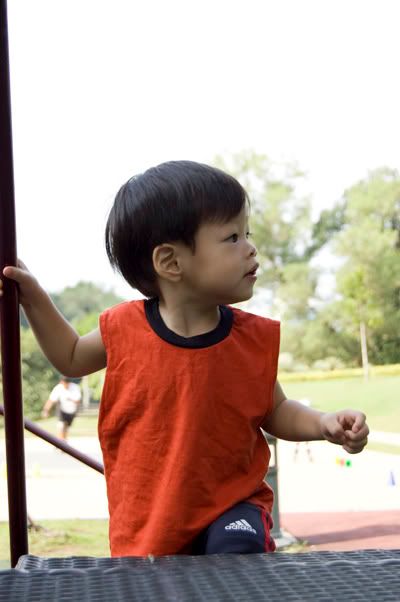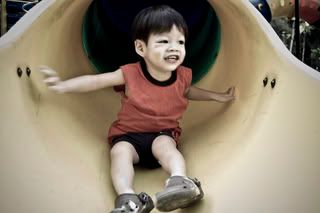 And he never stop at all for me to take a decent pic of him playing.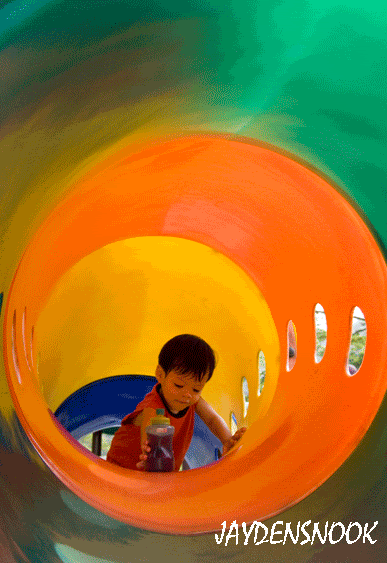 He loved his tumbler so much, he need to
save
send his tumbler over to the other side of the tunnel before he crawl over.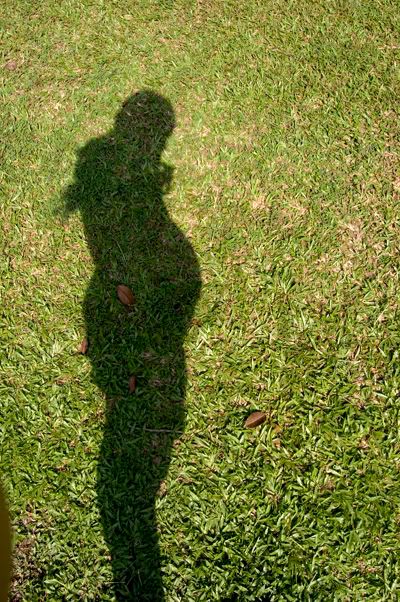 Yes this is me at week 25 preg.
The only way to get him away from the playground is to carry him like this..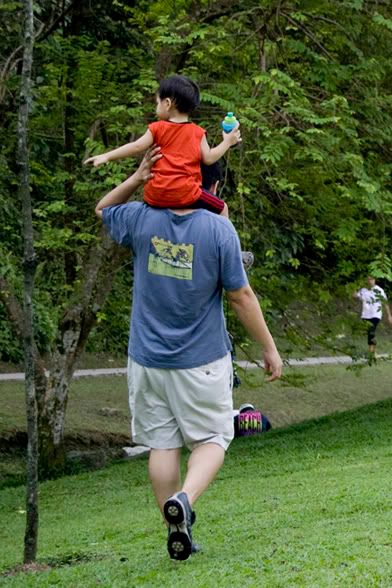 And we headed over to the man-made stream.
Not afraid of sand anymore...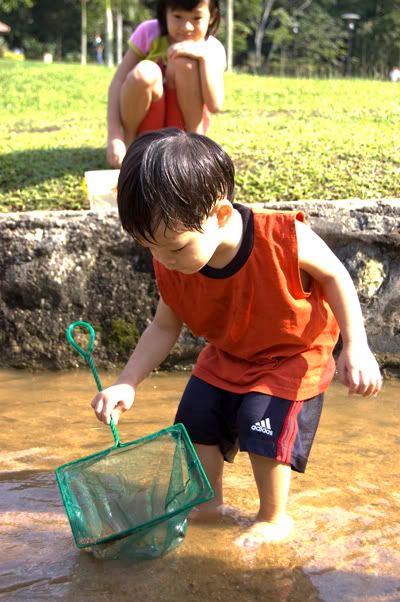 He managed to
hijack
borrowed someone's fish net to catch longkang fish.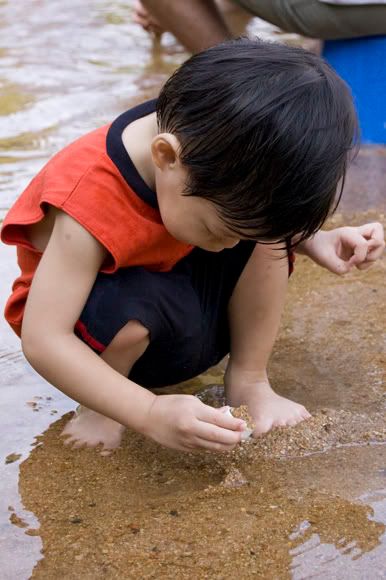 Since we forgot to bring any of his beach tools, I gave him a bottle cap and he used that to play with water.
Save money mar......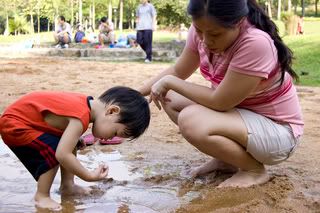 The mother looking at her son mining for gold using bottle cap...
haha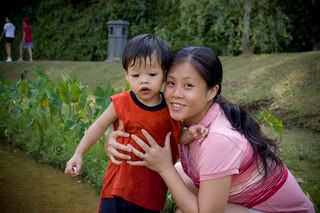 The tired mother with the very wet kid.
Bottle cap hilang edi.. so play with stick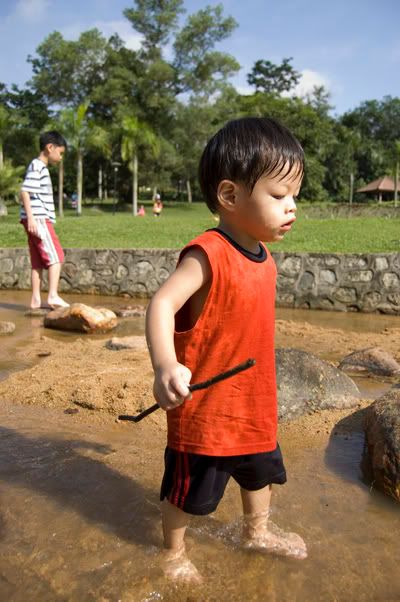 Ah I like this pic cos he look like a big
tai kor
in this pic. 
And when we said "okay let's go home", he ran and refused to let us change him..
His dadi gotto chase him and strip him naked in the middle of the field to change him.
This is a really nice place for family outing. Other than the playground's flooring (which is abit cacat-ed), the environment is really nice. The man-made stream's water is was so clean and clear that you can see longkang fish and prawns (yeah they managed to catch some). I guess J enjoyed his first time in this park. We enjoyed ourselves too and definitely know what to bring for our 2nd trip here.