I went for another round of preggie shot with Tricia 2 weeks ago when I was 26 weeks pregnant. Some of you might say "AGAIN????" The last round was just to get to know each other mah since we have spoken to each other for a very long time but have not met each other. This round was an impromptu shot together with a few other photographers in KTM.
Here are some of my favourite shots:
My Header at Tricia's site.
Click to enter her gallery
. Noticed that the train is coming? We got it just in time.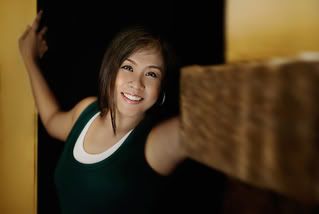 My first few shots. Still very fresh and energetic that time.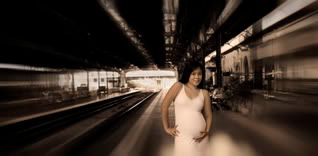 Yes, we're at the train station...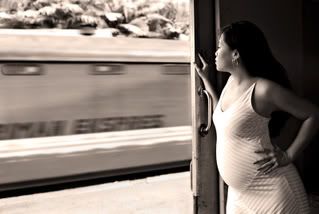 Yes I went into the old KTM train too...My kiriman express will arrive in 2 1/2 months time. A very long 40 weeks waiting.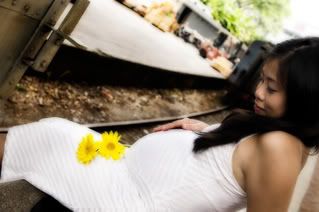 A very fun and impromptu shot. Done last minute.
And what is a preggie shot without a shot like this?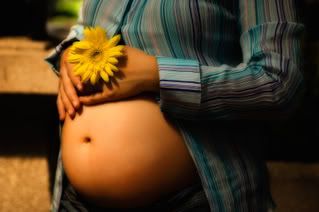 This was the same dress I have worn 4 years ago when I signed my marriage agreement. And now I'm in it again, 15 kgs heavier with baby no.2. 
Tricia said that she wanna give me an Anniversary gift that will make my other half fall in love all over again with me. *chuckles* Thanks Tricia for this lovely Anniversary Gift, really appreciate it very much. I know it's challenging to take something different from what you normally shoot (super sexy, slim and long legs models) .  You made my pregnancy this time a very memorable and beautiful one. Thanks so much.