I was talking to
her
in msn when I said "Hang on, let me go steam a cake. brb in 10 mins".
And I grabbed all the ingredient listed in this
website
and followed the steps. Just want to try my luck to steam a cake using my rice cooker. The ingredients list = very short, and the steps = just too easy to follow. I mixed it all in a metal bowl and popped it into my rice cooker and steamed it for 18 mins. And Tadaaa....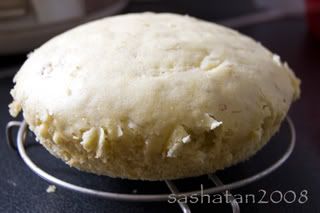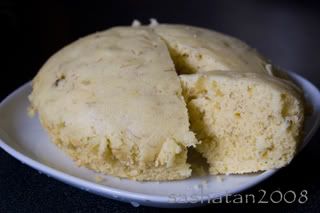 Mine is abit dry, should add more water and oil. And probably should add more banana to make it more fragrant and yummylicious.
And this is all you need to wash.
So here you go. The simplest cake to make.
P/S to Big C: Happy Earliet Birthday babe. Sorry I got to cut yr cake to show ppl what's inside. :P