That's what my lil niece, Sze Yin asked me the other day. I told her I hid a ball in it. "Can you take it out for me to see?". Then we laughed and I joked with her again "Actually there's a worm inside!". She looks stunned and said "How did it get into your stomach?" Haha she's such a cutie. How did the worm managed to get inside? that one I gotto ask your Ah Chik (Big C) to explain, ok?
Anyway here's a sneak preview of the lil one (the inside one) at week 26.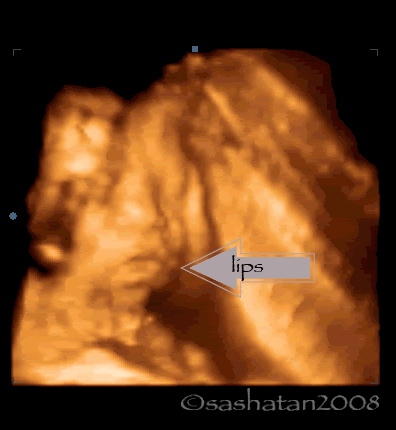 Doc and nurse said the same thing "Aiyoh....this baby looks exactly like your son la! You just look at the mouth and nose!".
I said "Eh ppl always say my son's mouth is very ugly because he suck pacifier you know?"
Doc said "Then you can tell them off. Cos no2 has the same mouth and lips and he's not even sucking anything inside".
As usual, the lil one (inside one) covered the bottom part. Doc scanned and scanned and sighed...because baby just refused to show what is under "there". It was as though baby was saying this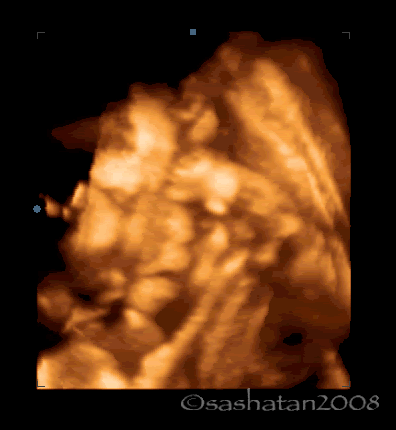 Starting to be cheeky even in the tummy.*headache*