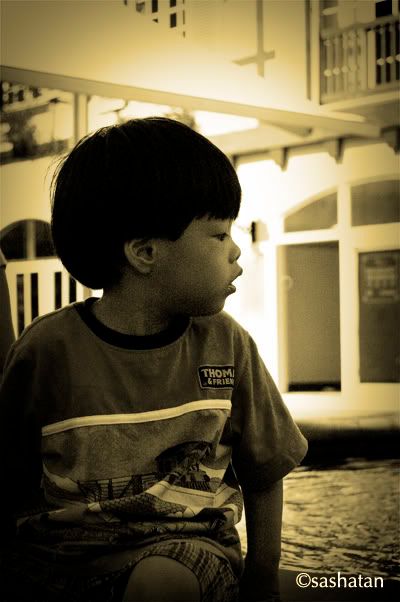 In bukit tinggi.... see i just cannot take his front view picture anymore...
Me: Jayden come and eat your medicine.
Jayden: wait....*take elmo pillow and positioned nicely on bed*
Me: come...
Jayden: *turn around and raised buttocks* Put Bum Bum....
Me + Big C: LOL nolah.. EAT MEDICINE! Not Put medicine in bum bum..
Jayden: *whine* I want put BUM BUM!!!!
The effect of too much medicine given via buttocks..
p/s: no....he's not trying to joke or like things to put pushed into the backside. He was too sick and tired of taking medicine and he thought that we're about to put the painkiller for him again.. that's why.