because I have free hands to hold my camera while Big C do the kiddo entertaining. We went to the playground nearby our house. This is our first time at this playground since we've moved here since Dec 2008.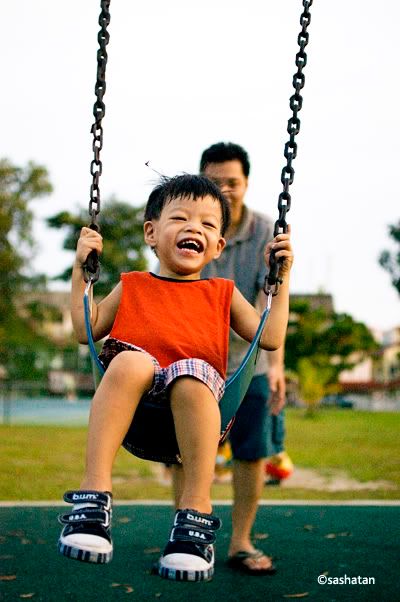 Kor kor enjoying his swing...He looked extremely happy and he was very happy!
Look who joined in this time on the see-saw?
Lil Justin also wanna play. Look at the boy in front of him. Cute!
On the next day we went to TTDI park and No2 was busy crawling all over the grass. No1 was busy running all over and playing water at the stream. I was too busy crawling on the floor trying to snap pic of No2.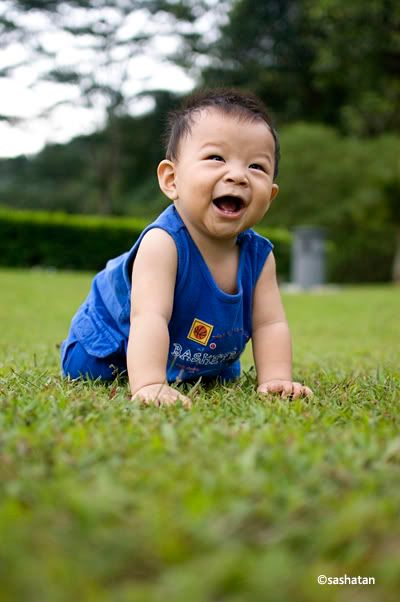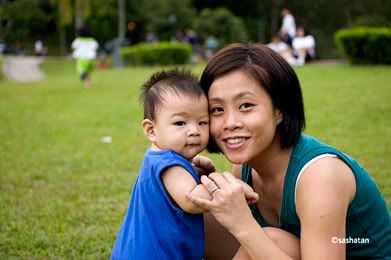 I know, I look very tired and worn out. Really need to do something with my face. I look like sayur mati (dead vege).