See the shy look?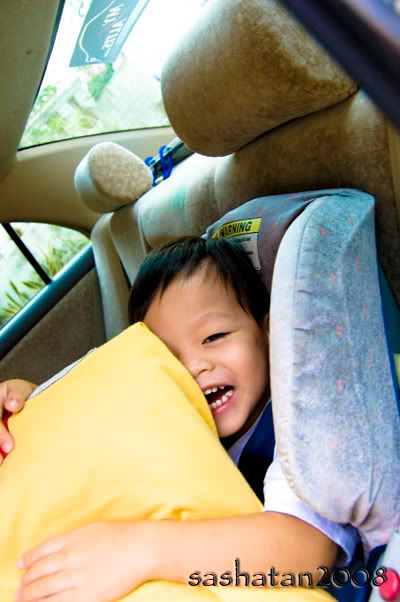 You know why?
Remember this?
Yeah, he was shy when I took his picture with his Elmo pillow in the car. He loved it ever since I
sew it for him last year
(so coincident, July 2007).
And he is still loving it till now. We will bring it to school everyday for his daycare session. And he cannot stand it by just looking at it. He wants to hug it in the car.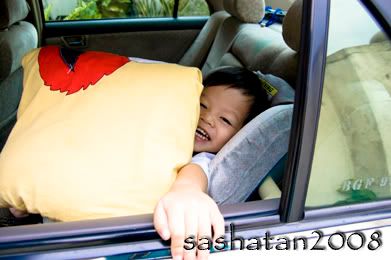 Jayden says (mother's imagination): Mi! Stop taking picture of me with my pillow!
And why not make one more for him?
I did try to make one smaller one for him but he totally rejected it! Wasted our (me+mum+eldest sis) effort to sew it. Yeah we took turns cos I cannot sit in front of the sewing machine for long.
I'm glad that my effort are not wasted to sew this pillow in the first place since he love it so much now. But one regret, Why didn't I make 2 in the first place? *slap forehead*