The other day in the supermarket I saw this cute lil plain white T with a zebra picture on it and showed it to Jayden . He immediately said BaBra! And I looked at the price and my eyes also gulinged cos it was EXPENSIVE!
So, I told him. Mami will make for you okay? So I kept my promise and made one for him.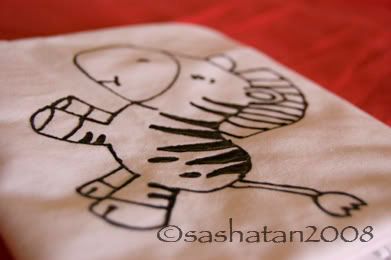 How? Nice? Cute or not my Babra? I found the cute Zebra pic online and printed it out.
I dug out the long bought plain white T from Jusco and then drop by to the craft shop in ss2 to buy the fabric pen. Thank god, zebra has only 2 colours. So I only need to buy black colour *phew*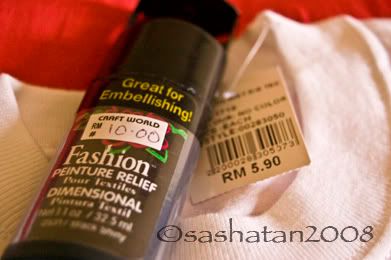 And since its white, you can just slip the design under the fabric and trace the zebra easily.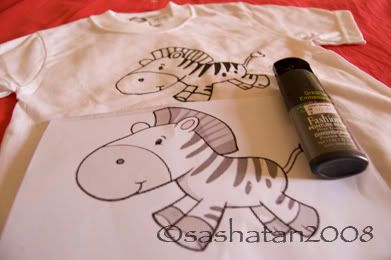 And tadaaa!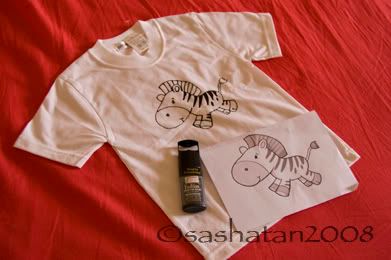 Since I have only used a lil bit of the fabric pen, I went and dug out an onesies bought from reject shop warehouse sale (rm3.50 only :) ) not long ago and scribbled something for no.2.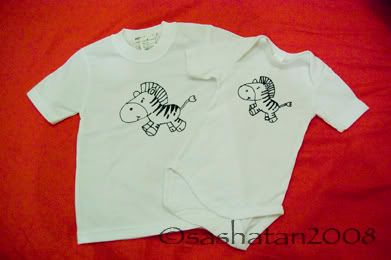 Must be fair right? Kor Kor has a Babra shirt takkan baby don't have?
And now, we wait for them to wear it together. :)