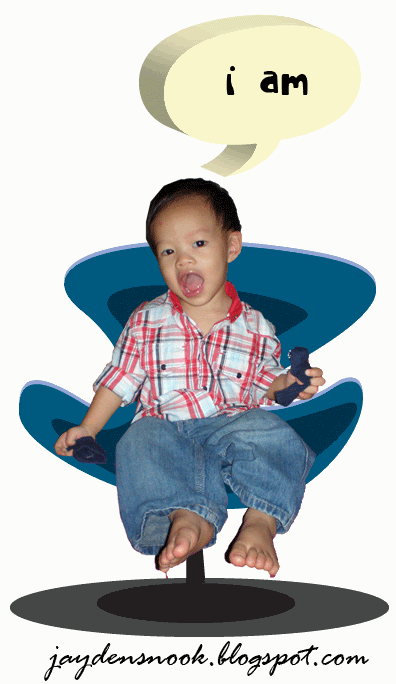 He turned 19 months yesterday! Just look at him.
Mott
said, "wei yr son..*sigh* looked so matured. Not like baby anymore". "yeah" I replied. "He looked so........
jantan
" (like how my grandma says to describe boys....jantan). Jantan or boy sama la...to me, he is still my baby!
*updated*
Sigh...I miss my grandma. In a couple of weeks its been a year since she left us.
I spoke too soon. Jayden's been crying for 2 nights for his pacifier. I felt so evil and bad to see him cry and wail like that. I didn't sleep for 2 night. Big C too. That's why I looked like a zombie in the TV show. Last night he cried again. But we have gone too far to turn back and to start all over again. *sigh* Sorry baby Jayden.