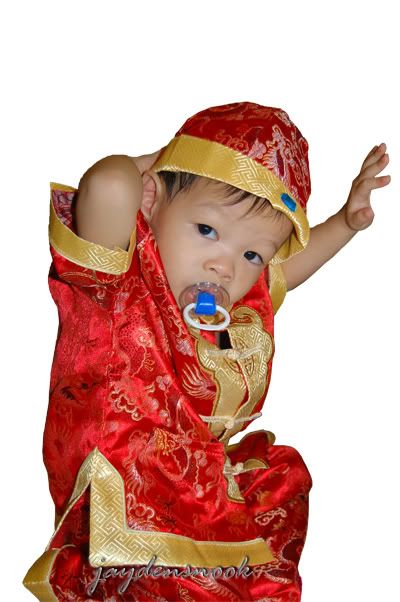 This Ah Pek Tong San trying to do a Baby Tiger Claw with backhand swing. How? Pass or not?
The story of Oh O!
Jayden: Oh O!
Grandpa: Why?Why Ah Den?
jayden: Oh O!!!
Grandpa: tell koong koong la why u ... ARGHHH!!!!!!!!!!!!!
Jayden: Ooooooookay! Ooooooookay!
Jayden was diaperless when my dad carried him. He was trying to tell dad that he wanted to pee but he was too late. Its funny that he told dad that "It's Okay". Cos that's what I'd say to him when he does any mistake.