We went to
NZX
on wednesday. And we went again last night just to snap some pics.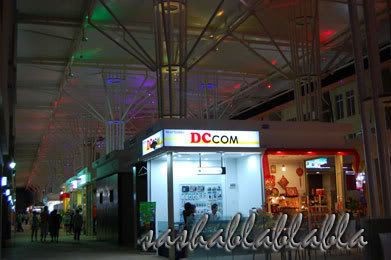 Only half of the shops are opened. Heard that the opening is this Sat. Should be more happening by then. They have clothings, Manicure + Pedicure, Kiddos toys and clothings, Hair Cut centre, lotsa buble tea place and bla bla bla
J liked one particular store because they have toys all over the floor.
Looking forward for this...
Angie
...please control yrself ok?
There are stalls selling cny stuffs..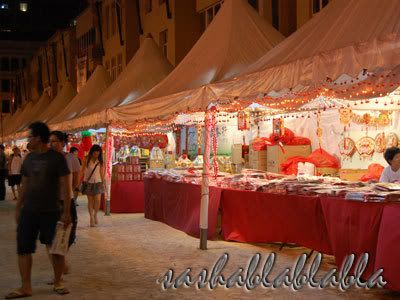 Looking forward for CNY!
Lotsa Mickeys for sale because this is the year of Mickey (Rat)!
Huge pots of Kat Chai (lime) for sale. This is super huge lime but according to the promoter, it is not advisable to eat these Kat Chais because of the chemical to spray on the Kat Chais to prevent it from falling.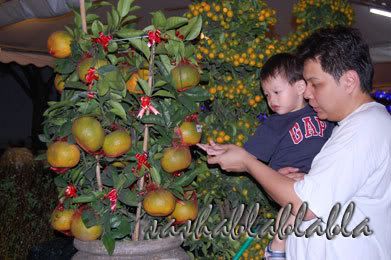 And Jayden says...
OTI
!
Oh yeah back to the reason why I was there....
For this!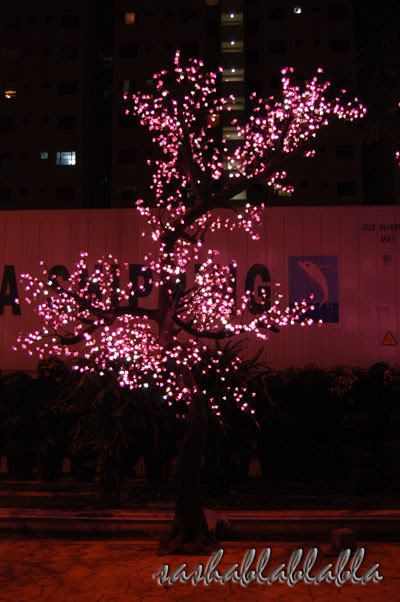 the tree is huge.....sorry not for sale yeah. Its decoration only...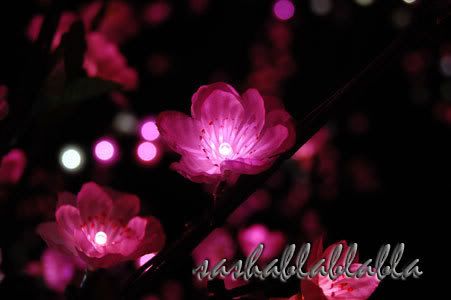 Light bulb in every single flower.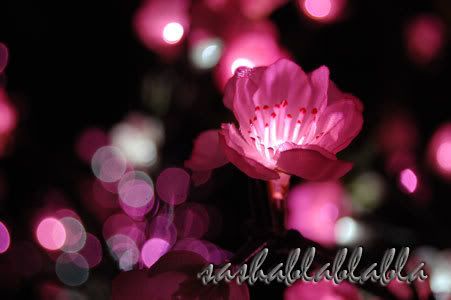 I like the dots effect at the back of the flower...nice or not?
And then they have blue ones too...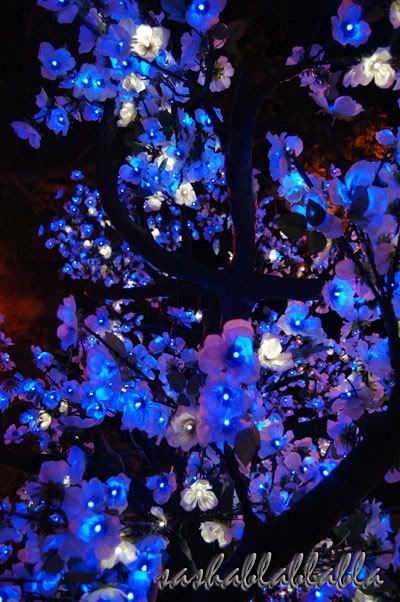 But I like the pink ones better. More "CNY feel". While I was snapping pics of the flowers, I accidenly walked onto an ants nest. Snap, Snap, snap then I started jumping while holding my dslr. Got bitten by ants! And then when Iturned around I saw this man holding another dslr taking pictures of flowers (I hope he didn't snap my picture jumping up and down). So if you happen to blog hop and see my silly pic, do let me know k? *scratch leg* sooooo itchyy..
So proly you guys want to go and have a look too? here's the
map
.