Dadi, yesterday mami and bohboh(my mami's cheh cheh) and Boh Leh ( my mami's cheh cheh darling) brought me to eat dinner in Summit.
I ate chicken rice and then eat chicken wing too! The tip is the best part!
Teriyaki Sauce chicken wing!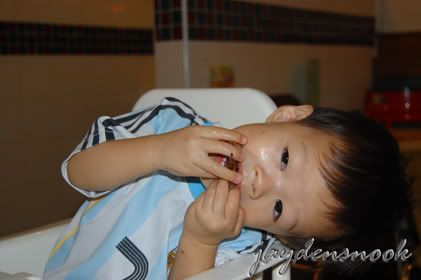 Look dadi! No hands!
No! It's mine!
Then they serve me ice cream. After I scoop scoop I tried to drink it with straw.
Can wor...but too slow so I..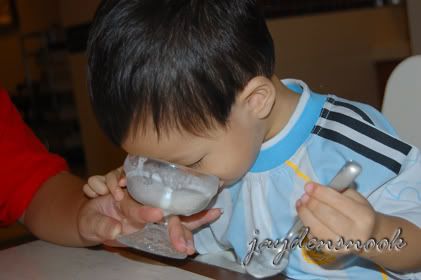 Dadi u faster come back okay? I miss u..