Tiga because I got tagged for 3 different tags. So "Maan Maan Lei" (slowly do). Satu satu do okay?
Thanks
Wen
for the award. Malu abit wanna receive this award because if you see the way I smack Jayden and let Justin cry, you will take it back. Luckily its cyberworld, cannot take back wan :P
Rules:
1. Show the award logo in your post.
2. Pick a picture you have with your kiddo/s.
3. Post should include your best experience as a Mom.
4. Nominate other blogger moms out there that you consider the best mom, like yourself.
What I like the best about being a mom - now a WAHM (work at home mom) is that: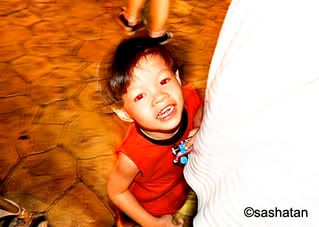 -I get to send and pick Jayden up, seeing him jumping happily and say "YAY!! Mamimi!" at the school gate - with his dirty shirt and changed pants. (Terkencing in his pants at school again :S .)
-He's more cheerful now compared to the time that he gotto stay in the daycare the whole day. And he talk more now. :)

-I'm the first person that he'll look for when he's awake. And when I say to him "I'm here" he'll smile and go back to sleep. That gives me the feeling that I give him the "security". (syiok sendiri..hehe)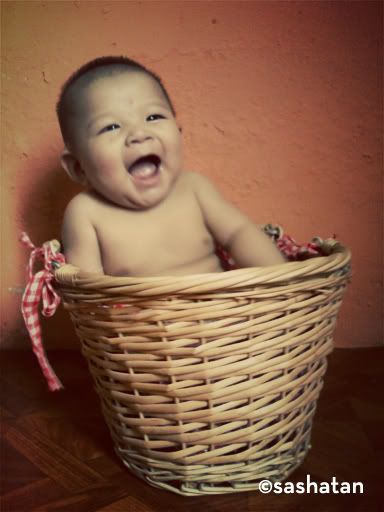 Nice or not? pic taken with my parlia N80.


- I get to breastfeed Justin and see him doze off, peacefully. And when I'm about to put him down, he'll open his eyes and start to pull my hair to prevent me from putting him down.
- seeing him grow 24 hours a day and not going to miss a thing.

I like to look at them sleeping and think to myself -
I'm a very lucky person to be blessed with 2 very "active" kiddo, they're so beautiful. So wonderful. So perfect.
and then my legs and hands start to fall apart like mannequin cos by end of the day i'm too very tired to even move anymore.
And now I'd like to tag these very strong and dedicated mums:
Mumsgather
(don't know how you wanna manage the picture part)
Mott
WMD