Lil Boy is getting cheekier each day and loves to bath - ALOT!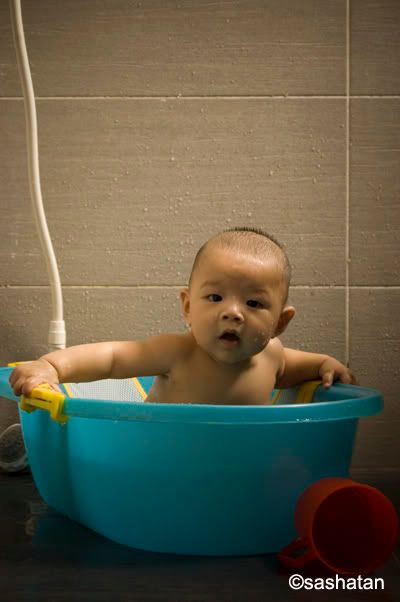 He will hold the sides and kick the water. Oh just if you thought that he is sitting on the tub himself, there's a net down there supporting his bumbum like a hammock.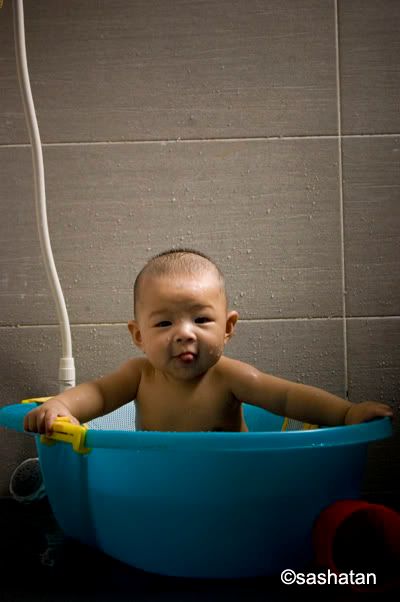 Love the way he laugh and chuckles. So.... So geram makes me wanna bite him!
Come Justin, do a lil jiggy for everyone to see..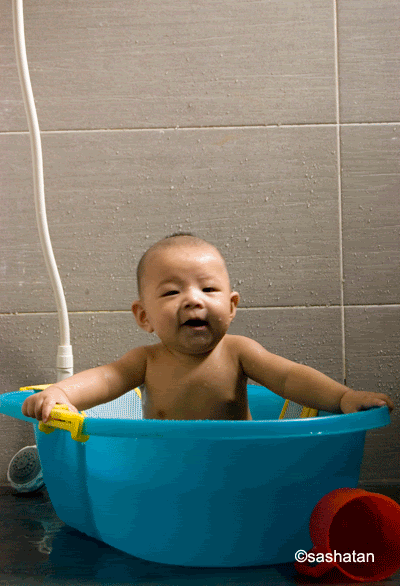 Can't get enough of this lil fler! *run to bite him*