What can you buy with One Dolli?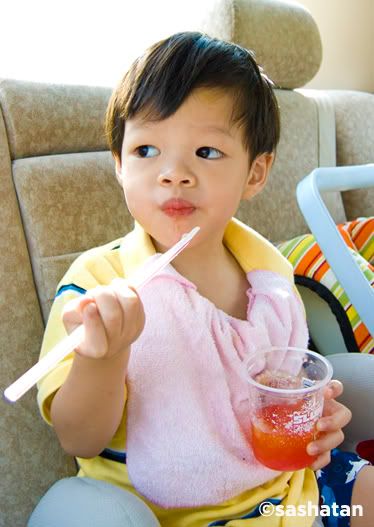 7-Eleven Slurpee 8oz!
Just right for the small hands but gotto becareful cos they dun have the special holey cover for this small cup so the kiddo might accidently pour the slurpeee out. And the straw with spoon is too long for this cup too. So better hijack a small spoon before you leave 7-Eleven ok?
This lil boy has been asking us for one dolli when we go out. He wanna pay. It's like as though every single thing costs one dolli only. Jayden oh... Jayden.. if only everything is one dolli...
p/s: he knows how to say one dollar, five dollar and ten dollar. Saja suka kacau us.. dunno why..