The title tells it all. Super busy. Not because its festive season. We're leaving this place. So everything is going into boxes. Maid just
boarded from tongkang
arrived. I think my neck is abit longer now. She look okay. I know... everyone is starting to say "GOOD LUCK. Hope you get a good maid". Trust me..I also hope the same.
I'm also busy with my two bosses. Just some pictures to show our updates.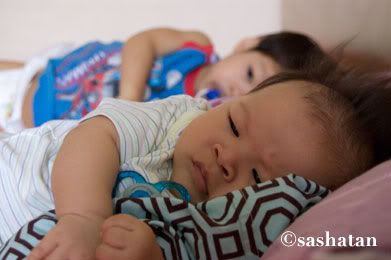 Both watching Mickey Mouse Clubhouse.
Sometimes the big boss will help abit.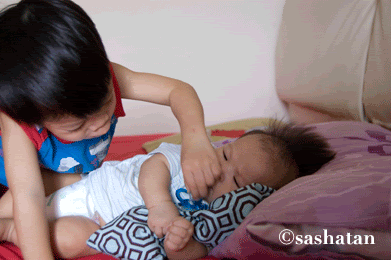 But sometimes not so cooperative. He likes to tell me Don't Yike! Don't Yike!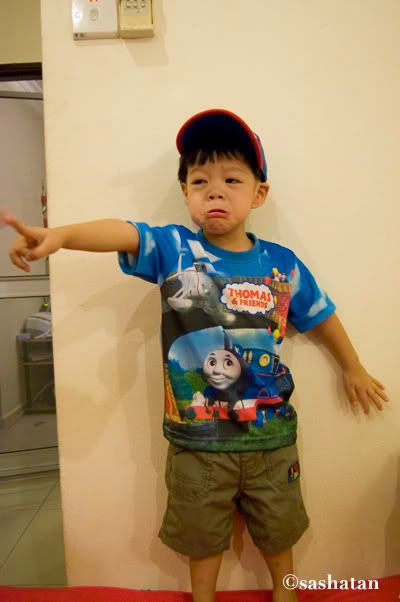 Of course most of my time goes to the small boss. His
slave
mom will play with him abit like this before he doze off.
Small boss starting to grab things.
Everything goes into the mouth.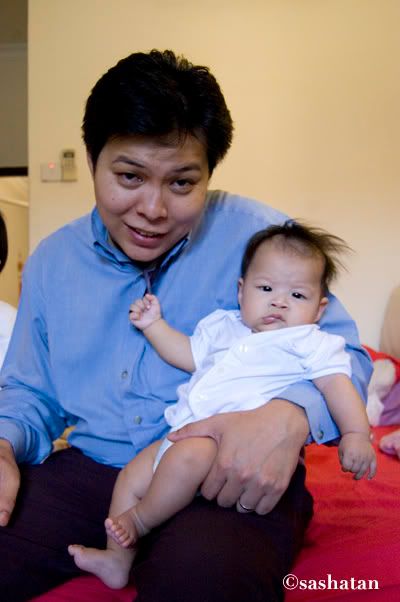 Even his dadi's neck tag. And of course my hair. But I cannot take picture, cos his grip is very hard and that can make my head senget. Cannot focus to snap pic :) And he's showing signs of turning over..so more work soon.
Anyway, it's hard work dealing with 2 bosses. But its all worth it when they give me big smile like this...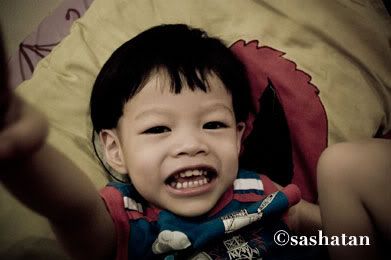 And like this...
Anyway, until we settle down in our new place...
Merry Kissmass and Happy New Year!!!!.