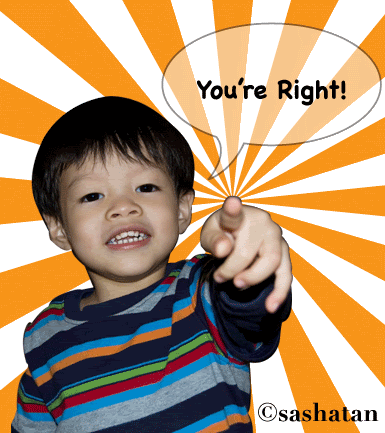 Jayden: *pointing at butterfly* Bee!
Me: No ler.. it's a buh..
Jayden: B! Buh.... Buh..... Butterfly!
Me: *shy* yeah...it's a butterfly.
Jayden: You're Right!
Now, he will ask me to repeat after him and after I have repeated what he said, he'd say "You're Right!".
P/S: Son, remember to say "You're right" to me when you don't agree with me in the future, okay?