Thanks everyone for your well wishes. I have recovered not fully but good enough to go shopping on Tuesday. I am still very busy at work and worst, I no longer bring my laptop to work. I can now use my MAC to go online but the weird thing is, you can't really blog (like upload pics, align the words and all) using it. A lot to do at work and so little time. I mean very little time....like everything are labelled "urgent" and "fast". So my battery is slowly dying...
so I took a day off today and will be away for a short break this weekend.
So proly another blog break for me?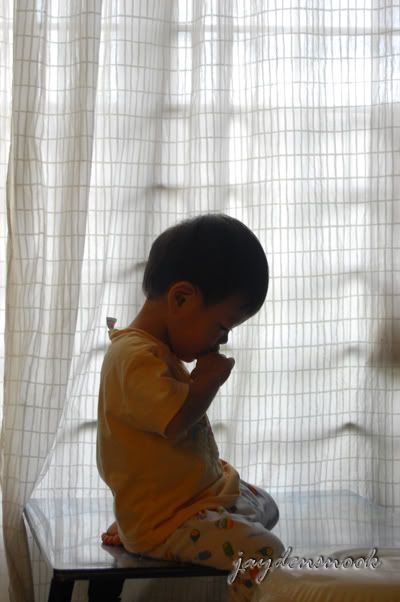 Jayden says..."we wait for my mami again oki?"