That's what he said when he hear me use the breast pump.
Sometimes he will pull his shirt up and ask me to "DO" for him *slap forehead*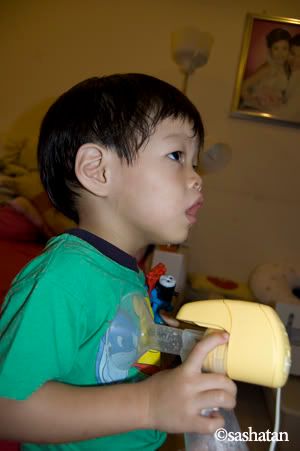 Errr..imitating mami pumping milk and watching tele at the same time. Muahahahhahaha
Gawd...my son is so gonna kill me when he is old enough to read this!