Noticed that Justin love to chill this way: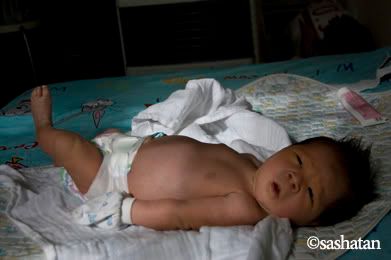 Yeap with one of his leg up, hanging in the air. This pic was taken when we put him under the morning sun to bring his
jaundice level
down.
I used to tell Big C that his son loves to rest his leg on my tummy wall and now that he's out, he's doing it again! You know what? Jayden was exactly like this when he was born. Probably its a brother thinggy?
And I couldn't resist taking his leg pic with the skin peeling off.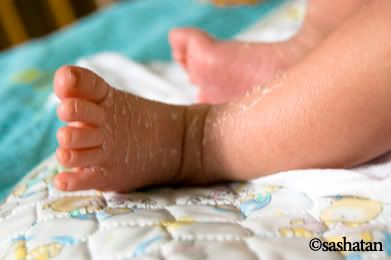 Gives you the yucky feeling but then, how long can you see this kinda yucky thing? He's growing and changing every single day!