Last night you telephoned Mami and I answered your call. But since I don't know what you're talking, as usual I will try to put the handphone into my pants. Mami said cannot do that because the phone will be chow-bee. (smelly).

Then after that Mami changed me and say I must look lengchai. She said we're meeting with someone. As soon as I reached the place, WUAH! I saw my favourite. So I ran straight to it. PLAYGROUND!!!!

So I played and played while Mami tok and tok to the other aunty and her daughter.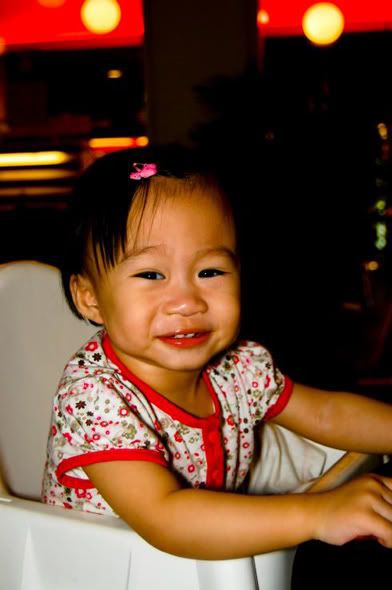 This girl is also like me. She likes to hold things in both her hands. Her name is
TongTong
.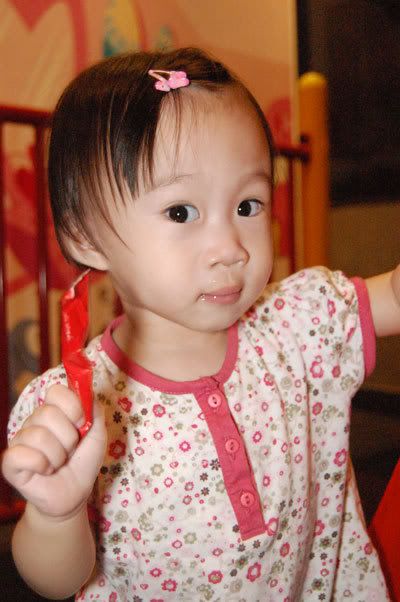 Then they ask us to sit together.
What's up with the fork you say? I love metal fork and hate plastic fork. And I can eat better with metal one. That's why. You can see that TongTong is abit shy. Why ah?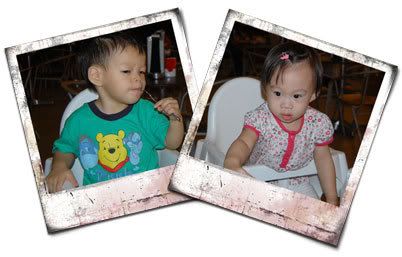 I am imagining myself eating something. And here you can see that TongTong saw something.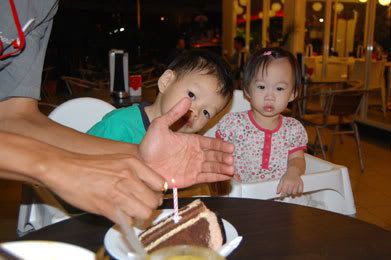 She saw this la. The uncle at Secret Recipe helped to light up the candle for my sing-song practise again.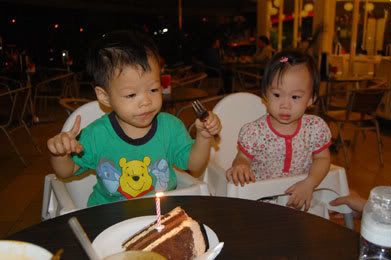 This time I blew the candle even before they finish the song. Pandai mowe? See my pointer? That's how I say good.
After that we have our dessert. Yummy!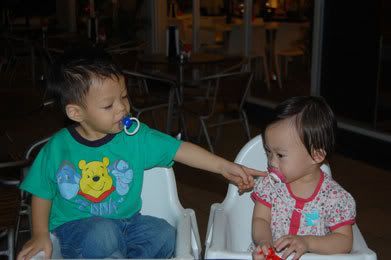 Eh, yours pink colour ah? Nice....mine is blue.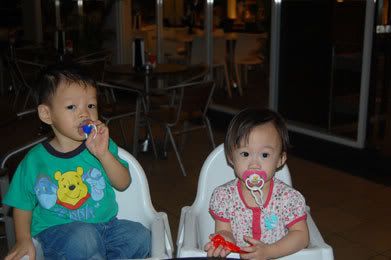 Dadi, I think I have a friend already. :)
Finally mami snap some pics for
Aunty Jane and TongTon
g.
And I fell asleep in the car. Babai. See you tonight.